Beyoncé, known for her bold and unique style, has once again wowed her fans by kicking off her highly anticipated Renaissance Tour. The highlight of her stunning look was undoubtedly the chrome eyeshadow and double winged liner that she sported, setting the stage for a memorable performance.
Beyoncé's Eye-Catching Makeup Look
The "Halo" singer's choice of eye makeup for the tour's opening night was a showstopper. Her eyes were adorned with a sparkling chrome eyeshadow that added a dramatic flair to her overall look. Complementing the eyeshadow was a double winged liner, a bold and daring choice that only a style icon like Beyoncé could flawlessly pull off.
The Power of Chrome Eyeshadow
Chrome eyeshadow, with its metallic finish and high-intensity pigment, adds a glamorous edge to any makeup look. Beyoncé's choice of this eyeshadow reflects her penchant for taking fashion and beauty risks that always pay off.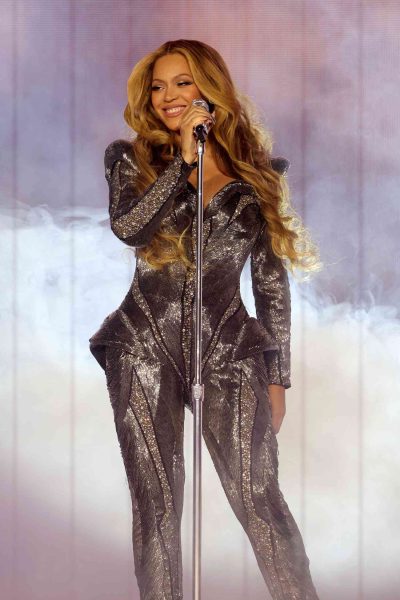 The Allure of Double Winged Liner
The double winged liner, another daring component of Beyoncé's makeup, adds depth and intrigue to the eyes. This style creates a powerful visual impact, enhancing the eye shape and adding an extra touch of drama.
The Renaissance Tour: A Display of Bold Looks
Beyoncé's Renaissance Tour promises to be a showcase of outstanding fashion and beauty moments. If the opening night is any indication, fans are in for a series of breath-taking looks that match the power and intensity of her performances.
Beyoncé's stunning choice of chrome eyeshadow and double winged liner for the opening night of her Renaissance Tour has set a high bar for beauty trends this season. Fans and beauty enthusiasts alike are eagerly looking forward to the innovative and daring looks that are sure to come as the tour progresses.
Want to see Beyoncé's trendsetting makeup look for yourself? Check out the photos from her Renaissance Tour kickoff and get inspired. And remember, for all the latest Beyoncé fashion and beauty news, keep checking back with us.