Are you tired of the same old boring manicures? Do you want to mix things up and create a unique style that's all your own? If so, then it's time to embrace the mismatched manicure trend. By combining different colors, patterns, and textures, you can create a fun and eye-catching look that's sure to turn heads. Here are 13 ideas to get you started:
1. Mix and match pastel shades
Combine different shades of pastel nail polish for a soft and feminine look. Try pairing baby blue with pale pink or lavender with mint green.
2. Create a rainbow effect
Paint each nail a different color of the rainbow for a bold and playful manicure. Use bright, saturated colors like red, orange, yellow, green, blue, and purple.
3. Go for glitter
Add a touch of sparkle to your mismatched manicure by incorporating glittery accents. You could paint one nail entirely in glitter polish or add just a few glittery stripes to each nail.
4. Experiment with metallics
Mix and match metallic shades like gold, silver, and bronze for a high-shine finish that's perfect for a night out.
5. Embrace animal print
Use different animal prints on each nail for a wild and edgy look. Try leopard, zebra, snake, and tiger prints in various colors.
6. Play with geometric shapes
Create a modern and minimalist look by using simple geometric shapes like triangles, squares, and circles in contrasting colors.
7. Use negative space
Incorporate negative space into your manicure by painting some nails with a solid color and leaving others unpolished. This creates a cool and contemporary effect.
8. Mix matte and glossy finishes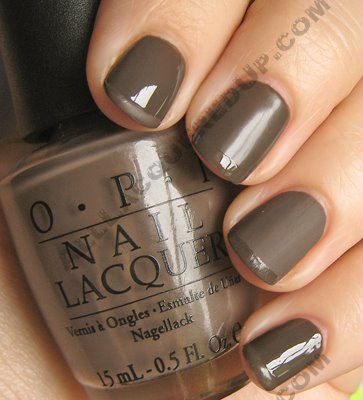 Combine matte and glossy nail polishes in complementary colors for a unique and sophisticated look.
9. Try a French manicure with a twist
Put a spin on the classic French manicure by using different colors on each nail. You could paint the tips in one color and the base in another, or mix and match the colors in any way you like.
10. Create an ombre effect
Blend two or more colors together to create a smooth ombre effect on each nail. This is a great way to incorporate multiple shades into your manicure without it looking too busy.
11. Add some florals
Use floral nail stickers or decals to add a pop of color and pattern to your mismatched manicure.
12. Get creative with stripes
Paint each nail a different color and then add stripes in various directions and thicknesses. This creates a playful and fun look that's perfect for summer.
13. Go for a black and white theme
Mix and match black and white nail polish for a chic and minimalist look. You could use stripes, polka dots, or even checkerboard patterns to create visual interest.
In conclusion, the mismatched manicure trend is a fun and creative way to express your personal style through your nails. Whether you opt for bold rainbow colors or simple geometric shapes, there are endless possibilities for creating a unique and eye-catching look. So next time you're at the salon, don't be afraid to mix things up and embrace the power of mismatched nails!
FAQs
Is it okay to mix and match different colors on my nails? Yes, absolutely! The mismatched manicure trend is all about embracing your creativity and having fun with your nail art.
Can I use different textures and finishes in my mismatched manicure? Definitely! Mixing matte, glossy, glitter, and metallic finishes can help add depth and interest to your manicure.
What kind of patterns work well with mismatched nails? You can use any pattern you like, from florals and animal prints to stripes and geometric shapes. The key is to have fun and experiment with different combinations!
How do I make sure my mismatched manicure looks cohesive? Try sticking to a color scheme or theme to help tie your nail art together. For example, you could use a mix of pastel shades or go for a black and white theme.
Can I create a mismatched manicure at home? Absolutely! With the right tools and a little practice, you can create a stunning mismatched manicure at home. Just be patient and don't be afraid to experiment with different colors and patterns until you find a look that you love.